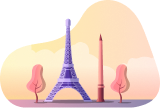 Hope Tower, 14th floor, TS-1506A, Galaxy blue sapphire plaza, Greater Noida Uttar Pradesh 201309
Contact Us!
We will contact again after receive your request in 24h
CONTACT US
We'd love to
hear From
you.

While we're good with smoke signals, there
are easier ways to get in touch.
Try our service now!
Eyerything you need to accept cord payments and grow your business
anywhere on the planet.
Get Started Now